One of the two real constants in my Philosophy Of Beer is that drinking is drug-taking.1 You can say this without being puerile or Prohibitionist; it is, after all, just the plain and literal truth. A lot of things are drug-taking ― from my morning coffee and daily antihistamines to things like morphine and amphetamines ― and there's no point pretending otherwise or ignoring the wider context, variable as it is. The "drug" concept is (like everything) fuzzy at the margins, but I'm most interested in the ways it entails the need for some kind of moderation in your personal life (which I'll return to later) and some kind of regulation in society.2 Needless to say, the details vary wildly with the character of the particular drug, and it's entirely possible to strike the balances very badly indeed. For now, as a warmup to tackling trickier issues later, let's address one specific rule ― age3 ― and how compliance with it is tested.
The Police regularly conduct "controlled purchase operations", where an underage person is recruited to attempt to purchase alcohol from, say, a supermarket or a bar. That person can lie when asked their age, but they don't carry fake ID. Recently, Dominic Kelly ― proprietor of beer bar Hashigo Zake and its importing arm Beer Without Borders ― criticised the practice, labelling it entrapment, and describing it as 'seedy', 'inherently unfair' and 'appalling'. Now, I like Dominic. I count him a friend and consider him one of the country's unsung beer writers; through his editorials in B.W.B.'s entertaining newsletters and his occasional blog, he's a strong and valuable voice on its regulatory and business aspects. But here, he's almost completely wrong.
This just isn't entrapment. Not on the law as it stands in New Zealand,4 and not on the philosophy behind the idea. Entrapment, which definitely happens and is definitely bad,5 is all about the authorities making you do something illegal that you wouldn't otherwise have done. If the minor in a CPO just joins the queue as a regular customer and offers money in exchange for stuff like anyone else, there's no element of luring you into it. If they're putting special effects make up on 17 year olds so they appear in their fifties, that'd be worth arguing. But this is an utterly banal screening, like a speed camera or breath-test checkpoint on the road.6 Indeed, it's hard to imagine how else compliance with the purchase age could otherwise be feasibly tested.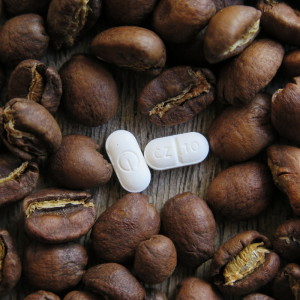 In fairness, though, there's a lot Dominic gets right on his way to being so wrong. He's got a good eye for power imbalances and unlike most people I've read on this issue, he's got empathy and concern for both the recruited minors and the front-line staff who are liable for significant fines. According to the CPO manual the Police use volunteers who aren't paid in real money for a real job,7 but instead we learn that gift vouchers are "common practice". Which is pants; work earns cash. And on the law as it stands, the fines are out of whack: service staff are on the hook for $2,000 while licensee companies face $10,000, which is almost certainly hugely disproportionate to their relative resources and doesn't give enough incentive for real training8 — plus, there's zero direct financial risk for door staff, which seems an oversight and sets up a strange dynamic in bars. The 'seediest' thing about CPOs at the moment is that they usually give a tip-off as to the where and when to the Hospitality Association, which is more of a gross and reactionary lobby-group than anything really representative of the bars I prefer to work in — and drink in.
The reality is that divining a stranger's age is very hard. Always. Then, every single demographic difference between you and the customer makes it harder. I am double the minimum purchase age — someone born the day I (legally) bought my first beer can damn near buy one for themself — and I was ID'ed in the supermarket last week. And that's fine. This isn't some harmless icebreaking guessing-game among new acquaintances; they have money on the line that they can't spare, just as I do when I'm bartending, and they are controlling access to a not-unproblematic drug. It's always an awkward question, too: it feels impolite and accusatory and there's a whole lot of societal bullshit around age and status bound up in it all.9 My counsel for fellow staff is to compare the actual embarrassment of asking someone for their ID to the potentially-much-greater embarrassment of telling their boss they fucked up and the person over there in the blue uniform would now like to have a word. And I am myself an assertive chap — even problematically so, on occasion — and carding someone is still uncomfortable for me.
I'm all for changing the norms on this. Recently, I've had several customers just wordlessly offer their ID, and it's been brilliant; a simple reversal of the presumption which makes everything so much more civilised. If you're under 25, do that. Hell, if you're under 30, or think 5% of people might think you are, or it's been less than a year since you were last carded — do that. Too often I've felt I should check someone and stalled; too often I've had someone take umbrage that I did ask. Why does anyone get grumpy that we might not feel like wagering a month's pay on how many candles were on a random person's most-recent birthday cake? Everyone knows that this is a controlled substance, right? This check is one of the controls. Some beloved local bars have dropped the ball and been stung lately, and as much sympathy as I have for the complexities here, this needn't be that hard. The rules are the rules — and on this occasion, there's really very little wrong with them. So let's all play nice and retain our moral authority to complain about things that are actually crap, of which there is no shortage. We are drug dealers. You are buying drugs. Let's both do it better. We can practice on the easy stuff like this, then tackle the thornier problems.
---