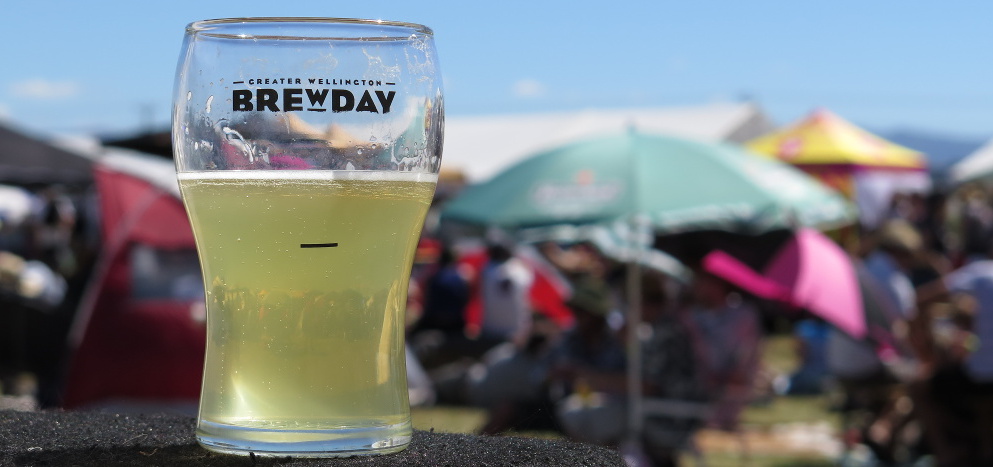 It's a lovely day for a beer festival. Admittedly, I say this without bothering to look at the forecast or indeed out the window. Today is the fourth running of Brewday, a festival of wider Wellington's beer and beer-adjacent communities, held over the hill in Martinborough — a place long thought of as wine country (and quite rightly) but also just generally the City's sunnier back yard.1 I attended the previous three, and had an excellent time at each — in three very different capacities — but am sitting out this one on account of a looming shift in the bar this evening.2 But I have my own theory of making the most of Missing Out, and so this year I am enjoying the festival nostalgically.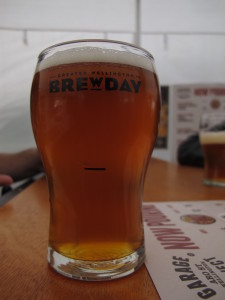 For the début Brewday in 2013 I was working the Garage Project bar and mostly observed the festival from there. Like all good and honest things as they start out, it was a little ropey and spare in parts, but the crowd (a healthy mix of locals and travelling Wellingtonians) seemed to be having a lovely and laid-back afternoon. We were still an unfamiliar name in the area but met masses of open-minded drinkers who scarcely flinched at a Pinot barrel-aged red ale, or a strong pale ale with lemongrass and coriander and whatnot. Stereotypes were most-enthusiastically smashed by a group of good keen rural men who kept coming back for glass after glass of Mon P'tit Chou — a dry and sherberty saison with a stupidly adorable tap badge. Although, to the extent that "saison" is a style, or a word that means anything at all, I suppose it was built for pretty much exactly those people and occasions. You just wouldn't know it from the beer typically marketed in their direction. Evangelism and enjoyment? Job done.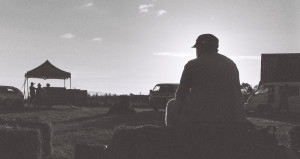 The following year, everything was just bedded-down and tightened-up nicely. It seems the thing impressively quickly took its place in the calendar and its rich ecosystem of festivals. I was mostly in attendance as a "normal person" but kept one eye on the GP bar in case of technical troubles and Em & I subbed in to bartend so the crew could have a break. I took more notes3 than photos4 and only had a few beers — mostly, I was enjoying the break and a restoratively lazy bit of sunshine after a few trying weeks. From memory, the success story of Mon P'tit Chou the previous year reached the organisers who then made 'saison' something of a vaguely-official festival-beer theme, always a useful prompt to provoke interesting new releases. Festivals are, I like to think, as much a place for brewers to try things out as they are for drinkers. Both are in a friendlier, more forgiving environment of smaller servings and increased discussion. As I scribbled at the time, it's like a glorious outdoor pub, or a supersized barbeque at your friend's place — if you're lucky enough to have a friend with a massive rural back yard, and they also invited several-hundred people you don't know. It turns out, happily, that a good beer festival is an excellent place to be even if you take it so easy you're still able to drive home.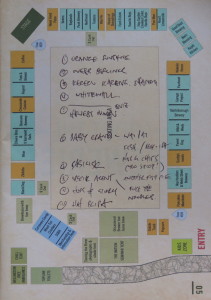 Last year's festival, finally, involved no work at all for me. It was the very day after my last at Garage Project and proved an excellent way to mark my 'retirement'. The note-taking / photo-capturing balance flipped almost exactly for me compared to the year before, but what scribbles I did make testify to plenty of good food, some frustration at the obligatory late-afternoon dodgy covers band, and ten very enjoyable beers. Particular highlights were (for the whole crowd, judging by how often you heard it mentioned) North End's Baby Grand, a freakin' gorgeous work-in-progress preview of a Flanders Red that should see its official release very soon, and (for me personally) Kererū's Karengose, a salty and sour wheat beer brewed with seaweed, as a shandy — about which more soon, because I bloody love that beer and I bloody love a good shandy. After three years — and I hope to hear after four, as of later this afternoon — that lazy summertime vibe remained in evidence, untarnished by the increasing popularity and professionalism of the thing. The festival as a whole continued to gently evolve and smarten up its infrastructure and incorporate more new breweries and contract producers as Wellington (the City, and the region more generally) enjoys its boomtime.
The fractal interestingness of the beer scene is nicely demonstrated when you go to a festival focussed exclusively on the region in which you live and still discover things you had no idea existed. And the variety of available experiences is handily proven by the fact that the very-same festival gave me three totally different but equally excellent days out, three years in a row. There really is an incredible and marvellous and useful diversity in beer festivals, and they're the ideal opportunity to welcome people into the community, to try a few new things — or just to switch off your daily concerns and spend some time among friends and (mostly) friendly strangers. I think my homework for next week is to put together my own personal Festival Calendar and see just how many I can get myself along to. I strongly suggest you consider doing the same.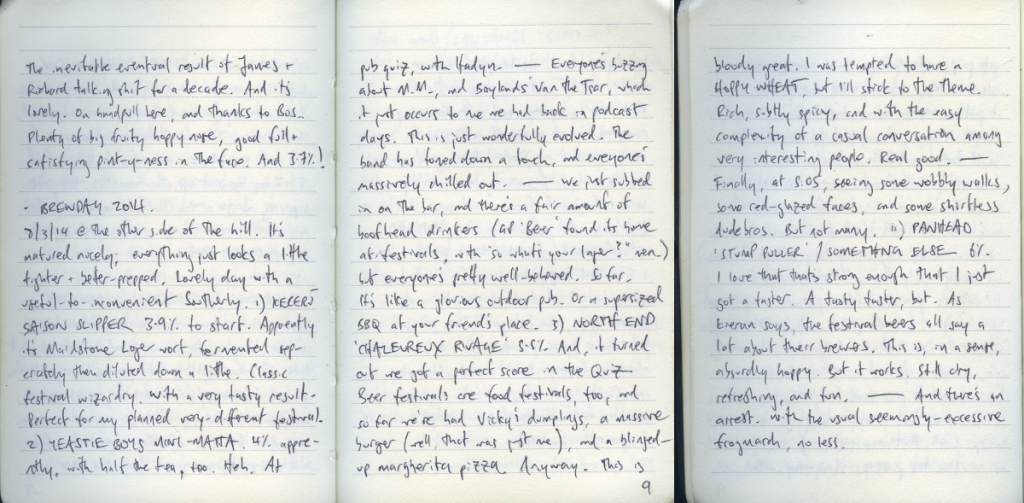 Original Diary entry: Brewday 2014 — 8/3/14 @ the other side of the hill. It's matured nicely; everything just looks a little tighter + better-prepped. Lovely day with a useful-to-inconvenient Southerly. 1) Kererū Saison Slipper 3.9% to start. Apparently it's Maidstone Lager wort, fermented separately the diluted down a little. Classic festival wizardry. With a very tasty result. Perfect for my planned very-different festival. 2) Yeastie Boys Mini-Matta. 4% apparently, with half the tea, too. Heh. At pub quiz, with Hadyn — Everyone's buzzing about M.M., and Bayland's Van the Tsar, which it just occurs to me we had back in podcast days. This is just wonderfully evolved. the band has toned down a touch, and everyone's massively chilled out. — We just subbed in on the bar, and there's a fair amount of boofhead drinkers (GP 'Beer' found its home at festivals, with "So what's your lager?" men) but everyone's pretty well-behaved. So far. It's like a glorious outdoor pub. Or a supersized BBQ at your friend's place. 3) North End 'Chaleureux Rivage' 5.5% And, it turned out we got a perfect score in the Quiz. Beer festivals are food festivals, too, and so far we've had Vicky's dumplings, a massive burger (well, that was just me), and a blinged-up margherita pizza. Anyway. This is bloody great. I was tempted to have a Hoppy Wheat [now 'Super Alpha'], but I'll stick to the theme. Rich, subtly spicy, and with the easy complexity of a casual conversation among very interesting people. Real good. — Finally, at 5.05, seeing some wobbly walks, some red-glazed faces, and some shirtless dudebros. But not many. 4) Panhead 'Stump Puller' / Something Else [I think this became 'Trekken'] 6% I love that that's strong enough that I just got a taster. As tasty taster, but. As Kieran says, the festival beers all say a lot about their brewers. This is, in a sense, absurdly hoppy. But it works. Still dry, refreshing, and fun. — And there's an arrest. With the usual seemingly-excessive frogmarch, no less.
---