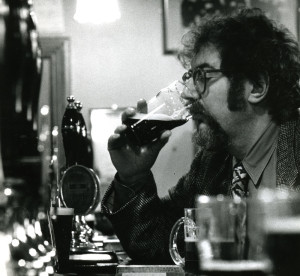 On our roughly spherical planet, yesterday is still today for a good while into tomorrow. Which is convenient, given my topic. But then, whenever you're late to talk about an annual conjunction of timing, you're also just really early.1 Anyway, the 30th of August is my birthday,2 and also the anniversary of the death of Michael Jackson — by which I mean the beer and whisky writer, not the other one. Given that it's also usually the end of beer festival season here, it's an excellent time to ponder inspirations and go back to the classics. And M.J. so radically overhauled and reinvigorated what became my avocation ― i.e., rambling about beer ― that he might as well count as its inventor. One of our fundamental organising principles, the notion of "beer styles", was even his (surprisingly-recent) invention. You really can't overstate the influence. And we're lucky to have him looming over us, because he was damn good.
My first introduction to him was the Malt Whisky Companion that kept me sane while I was working at a bar with a dismal beer selection but an unexpectedly excellent shelf of five-dozen whiskies. Only later did I discover his work on beer — once I'd relocated to a better bar — but across both subjects he had the same easily readable, gently educational, and enthusiastically cosmopolitan passion for delicious things enjoyed mindfully and in context. Though it's maybe too anachronistic a term for someone of his generation, he was a proper geek: just obviously keen to share his love of his favourite things with anyone who'd listen. Despite his (deserved) stature as the authoritative expert of his time, he doesn't give off a whiff of snobbery. Read him on something that was 'new' and emerging and maybe much-maligned — like the craft beer movement of the U.S. in the eighties, or Japanese single malt whisky — and you'll see him strongly rejecting the common and lazy assumption that different is automatically inferior. Instead, he'd pick up much-more-rewarding threads like the broad arc of history, how almost everything old is eventually new again, humanity's long-running tradition of mucking with long-running traditions, and how fashion (for Islay whisky, or IPA) is just fashion and will one day be replaced.
I have my quibbles at the margins, naturally. He's said some frankly-bananas things about glassware and serving temperatures, which I've reluctantly torn apart in User's Guide-style seminars.3 And a lot of his work was in the Big Compendium Of Tasting Notes genre which has unfortunately spawned a generation of imitators4 who (to my mind) don't do nearly as good a job of tempering that approach with the necessary context and quirky evocativeness which he excelled in.5 But he remains a subculture superhero, and a classic forever worth revisiting.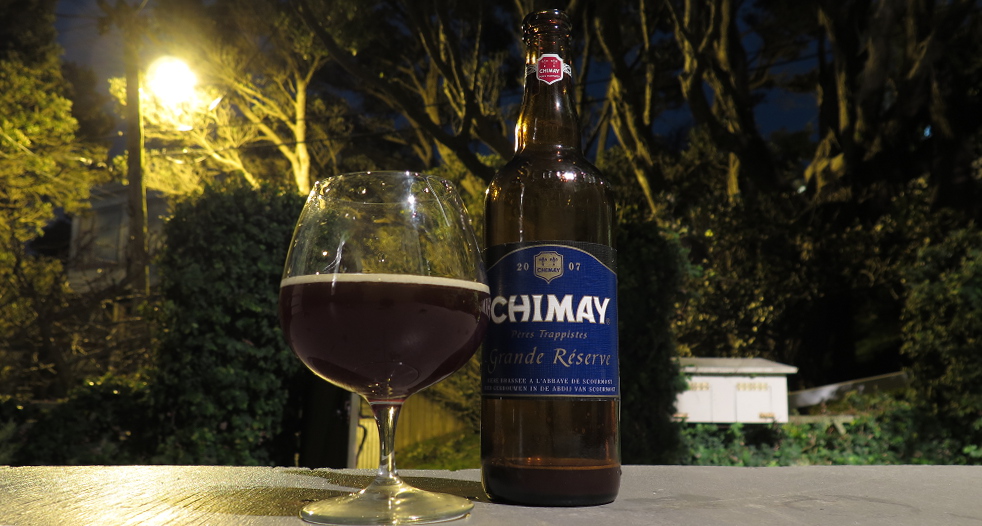 Speaking of which: this glorious thing. My friend and former bartending comrade6 Peter gave me a bottle of Chimay Grande Réserve7 for my birthday yesterday. It's long been a favourite — since I plucked it out of a menu on a whim at an excellent little birthday dinner a decade or so ago, if memory serves — and this bottle happened to be from the 2007 vintage, so brewed the year we lost M.J.. No better way to mark the moment, salute your superhero, and end the evening, then, than to open it and pair it with a little of the Highland Park that the Companion made me fall in love with equally-many years ago.8 And it was simply sublime. Delicate and luxurious, rich but not overblown, full of perfectly nightcappy flavours like dark chocolate and deeply fruity port. We'd all be lucky if we were aging half as well.
So here's to M.J., and to making the most of however-many orbits of the Sun you're eventually allotted. As you go along, imagine his avuncular voice in your head — like Obi-Wan gently nudging Luke — as he says:9
I want you to think about every beer you put to your lips.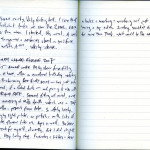 Original Diary entry: Chimay Grande Réserve 2007 — 30/08/15 Almost wrote 79 by sheer form-filling habit. @ home, after an excellent birthday. Watching the still-charming Beer Hunter series — he's just such a natural, if a total dork — and pairing it also with a Highland Park. Seemed fitting all round, since it's the anniversary of MJ's death, which was in 2007. This bottle a present from Pete. So utterly lovely. Suprisingly light palate, so portish + with lots of chocolate flavour later on. Ages so well. The beer. Can't speak for myself, obviously. But I did alright today. Very lucky chap. Pancakes + bubbles + beer + books + mooching + wandering and just generally having a top notch Sunday. Wouldn't dare ask for more than that. What would be the need?
— Appendix: The Other M.J.
Meanwhile, an excellent coincidence of timing and timezones bundles the other Michael Jackson into all this: the 29th was his birthday and — as I said, given our roughly spherical planet — a good chunk of that day for an American just is the 30th for me (or the M.J., for that matter). To tie it all back to beer and other things of which I'm more-properly a fan, here he is drinking a Bud (remember: to each their own, and everything in its right place) while sitting next to Bruce Freakin' Springsteen: