When the list of Beervana-attending breweries came out a little while ago, I stayed up late and made a spreadsheet comparing the attendees over the last few years against the Brewers Guild membership and the list of standholders at this year's Great Kiwi Beer Festival. Obviously. And while it's definitely true that there's a whole pile of interesting stuff on offer this year, it was initially the absences that grabbed me.
It hasn't been uncommon to hear ― over what we might come to call the Stadium Years ― that Beervana has gone mainstream, or something to that effect, often uttered to explain why individual drinkers feel like "moving on" to other (more niche) festivals. I'm sympathetic, here: I'm all for people doing whatever they like, and hugely fond of smaller-and-more-focussed events, and a big fan of "mainstream" ― or at least stream-spanning, less pejoratively ― ones as well. It's a rich ecosystem we have,1 and we're all better off for that. My point here, though, is simply that the data doesn't bear out diagnosing Beervana with the dreaded mainstreaming ― or at least: to the extent that there was a flare-up, it quickly reversed itself.
Take, for example, The Many Faces Of Asahi,2 who are completely absent: there's no Boundary Road, no Founders, no Sam Adams, and BrewDog (formerly distributed by them) will only be present via their new importer, Beertique. That's a fairly stark contrast to 2013, when the company had four separate bars, out of a total of 31. Likewise, D.B. have retreated somewhat: they've abandoned the idea of Monteith's and Old Mout Cider bars and are instead concentrating on their Black Dog brand. Even Lion (longtime suppliers of infrastructure to the festival) have pulled back a little, leaving behind both their nonsense Potemkin brand, Crafty Beggars, and gateway Australian offering, James Squires.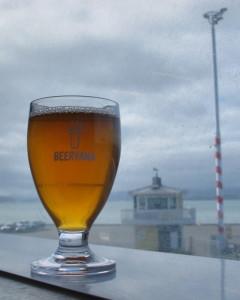 If I had to categorise the breweries who aren't featured this year ― and from what I've told you of how my brain works, you know that I do ― I'd divide them into minnows too new and/or small-scale for an appearance to have much reward,3 regionals who have some special focus on an area that isn't Wellington,4 and bargains who put most of their attention in the price-sensitive corners of the supermarket trade and for whom marketing budgets are tight and/or the demographic of a wide-appeal festival isn't their best fit. Awkwardly, in the process of throwing names into those three buckets, I think it's fairest to say that Stoke / McCashin's and Moa5 both fit into the latter; they'd protest otherwise, I'm sure, but I suspect they're only fooling themselves.
So yes, the event is changing. Every non-dead thing does, and it'll change even more next year when its new owners have more time to properly ponder a course correction. But it's not a linear watering-down. Drinkers and festival-goers are also themselves forever changing, so what we probably have here is a multi-variate version of the familiar perception threshold shift that sends people chasing more intense versions of a thing (be it hoppy beer, sour beer, spicy chili, gnarly mountain bike tracks, or crunchy sci-fi epics) to recapture the strength of the original thrill ― and also handicaps their ability to judge how much of a perceived change comes from within, and how much is actually attributable to the world.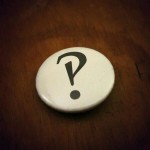 Anyway, lots of interesting things will be pouring at the stadium this weekend. I'll be there,6 and will attempt to track down some gems upon which to report back. I'm also going to be loitering in the seminar room (as I'm prone to do at these things) and helping present a Quiz on the Friday and my own User's Guide To Beer on Saturday. If you're around, keep an eye out for a nerd with a notebook and an interrobang badge; odds are that's me.7
(And yes, I am trialling a new footnote system with this post. If it's a huge improvement, or a giant leap backwards, do let me know. I suspect the answer might depend on your thing-reading-thing, too, so any details as to your experience per device would be appreciated.)
---