They treated the rest of that day as though it was a Sunday, that is to say what you should expect of a Sunday. You need time for big and complicated new concepts to shake themselves down in your brain slowly, without damaging what is already there.

— Terry Pratchett & Stephen Baxter, The Long Earth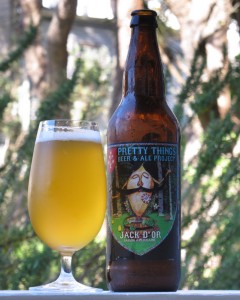 I've got a few longer-form and more-detailed ponderings on the go at the moment — a catch-up on All Things Moa in the year-and-some since their infamous IPO, and an attempt to build a bulwark against some of the more-annoying and more-absurd bits of the recent Moral Panic around beer (too-often standing in for "booze in general") and the reflex to restrict its availability. But it's a Sunday, and they never feel like the occasion for such heavy-lifting — except perhaps in the garden — so I've instead happily been going through my pile of Interesting Miscellaneous Things To Read.
Back when I was a paperboy, we relished January as a month of lighter-than-usual deliveries thanks to the end of holiday advertising a the general Slow News Month. In the beer world, at least, it seems there's no such effect:

---
1: Speaking of which, as I mentioned the other day when writing up my own (at the time accidental) manifesto on the same, I also hugely recommend Matt Kirkegaard's recent radio ramble on that point (while pimping a Brisbane beer festival). His recent 'Tao Of Beer' musing is also absolutely worth a look — and interestingly also clipped the same Hipsters Love Beer video that The Wireless illustrated my piece with; it seems that satire also struck a chord, or even a nerve (as it should). ↑
2: Something that my day job also just succumbed to. ↑
3: Which reminds me: welcome to the fold, Buzz and Hum — a very promising new blog on one man's love of good beer and good music. Exactly what I was in the mood for after the Jono Galuszka podcast. ↑