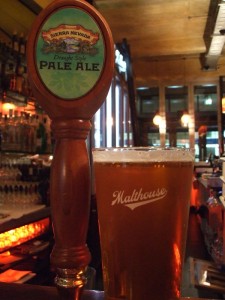 I'm not going to get properly into the whole "grey market" (or "gray market", if you're American) debate here. I'm sure I will do so more fully at a later time, when it inevitably flares up again. I'm actually pretty sympathetic to both sides — which is rare.
My own particular concerns are these:
"Grey market" strikes me as an unfair term, which loads the dice against the "unofficial" importers, since it carries its connotations of being kinda black market — but grey market imports are legal.1 It certainly doesn't seem like a neutral term that both sides would use, so it's probably not a good phrase for commentators to go on using as a label for the debate.
The quality concern should be paramount, but I often get the suspicion that it's used as window-dressing for a more knee-jerkish desire for good old-fashioned control.2 The opposition to parallel importing often seems oddly dogmatic — I just can't imagine some of the most-vocal opponents actually changing their tune and make an exception were some perfect, quality-guaranteeing dream importer to emerge.
And finally, I'm just not invested enough in this debate to become someone's martyr. I don't see the "anti-grey" side as being so obviously right that I'd be willing to join a boycott and deprive myself the change to try something I might never otherwise be able to sample. Yes, yes, I know there may be quality issues — but I'm accustomed to navigating them with everything else as well and can accomodate those possibilities as part of the tasting experience.
Anyway: Sierra Nevada's Pale Ale, on tap in the Little Country. This is a "grey market" import, in case you were wondering why I went for a spin along that particular tangent — it was basically a "test keg", actually, to see if kegs of Sierra Nevada would start heading this way just like bottles have been for a good few months now.
I thought it travelled very well, though some local Beer Folk seemed to bubble towards the opinion that it'd been beaten up a bit — I suspect an element of that was the somewhat regrettable pack mentality that sets in when someone "noteworthy" makes an early pronouncement (negative or positive), with maybe also a touch of that phenomenon where it becomes moderately fashionable to knock something once it reaches a certain level of success. In the main, it went down a treat; we blammed through that pilot keg in very short order (possibly helped too much by me, on one particular night).
The only let-down was that we didn't make enough of a fuss about it, and I don't even really know why we didn't. It turned out that we actually tapped our keg — the very first in the country — on the actual goddamn thirtieth birthday of the beer. How neat is that? And it was totally accidental, weirdly. I tried to lobby for the awesomely-ostentatious oversized tap handle to be installed, too. The reasoning was that one big silly handle would look out of place among all the normals — but surely that's precisely why you do it. Sigh. That said, Peter's note on the blackboard — written "in Californian" — was awesome.
Verbatim: Sierra Nevada Pale Ale! 15/11/10 apparently the first keg to make it to the Little Country. A bit of a travel test, after which it may become a fixture on tap here @ work. Some of the Beer Snobs have already yeah-yeah-ed themselves into agreeing that it hasn't travelled well. I say nonsense; is lovely. Maybe, maybe slightly muted. But still its delicious self. I suspect people are confusing it with its gruntier relatives.
— and then a lot / too many more the next night. I discovered that the 15th is the brewdate Birthday; so we tapped ours on its 30th! Worth celebrating, so we did.
---
1: Greg Koch, one of the founders of the Stone brewery, made a spectacularly arse-faced appearance on the RealBeer.co.nz forum in which he characterised a parallel import of his beer as "black market" and "illegal" several times in a short span. That lost him a lot of my sympathy, and it was very hard not to read his comments without uncharitably starting to think they were decidedly sour grapes, given that they were spurred by a negative comment about his beer. Illegality is a serious accusation to fling at someone so casually — even if there's a question of whether one of the middlemen had broken a no-exporting deal, that'd just be an issue of breach of contract, not the proper breach of statute that his terminology and outrage imply.
2: To return to Greg Koch (from footnote 1), he quite-casually throws around the phrase "fresh-and-as-intended, or not at all", which does set me wondering just where he wants to get off that train; what else gets smuggled into "as intended"? I really hope he took Stu's quoted song lyrics to heart, and calmed down a bit.